Port Canaveral is a major port located on the east coast of Florida in the United States. It is a deep-water port and is located about 50 miles east of Orlando. Port Canaveral is the second busiest cruise port in the world and the busiest port in Florida. Due to Port Canaveral transport, it is known as the gateway to the Caribbean for its many cruise departures, and is also a major port of call for cargo ships. The port is situated at the mouth of the Banana River, and is connected to the Atlantic Ocean by a 4.5 mile long man-made channel.
Economic Importance of Port Canaveral
Port Canaveral plays an important role in the economic development of the Central Florida region. The port provides jobs for over 12,000 people and is responsible for $2.1 billion in economic activity. It is a major employer in the area and provides a significant source of revenue for the area. In addition, the port is a major shipping hub for all types of goods, including automobiles, chemicals, petroleum products, and agricultural products.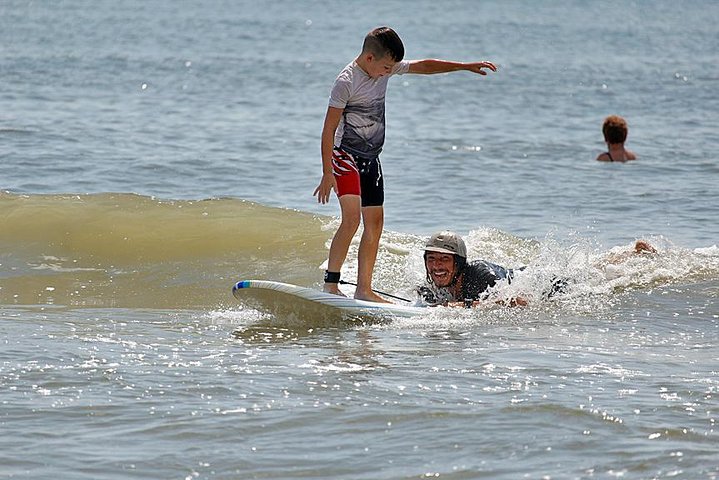 Port Canaveral's Aesthetic Value
Port Canaveral is a world-renowned attraction area located along Florida's Space Coast.
It boasting a wide variety of activities, restaurants, and entertainment for visitors of all ages.
From the famous Kennedy Space Center to the beautiful beaches of the Atlantic Ocean, Port Canaveral offers something for everyone.
There are plenty of fun activities to do, including fishing, kayaking, and jet skiing.
There are also plenty of shopping and dining options, with dozens of restaurants offering a variety of cuisines, and several stores offering souvenirs and gifts.
Cruise ships are also a popular attraction to Port Canaveral, as the port offers many cruises to the Caribbean, Mexico, and other destinations.
Visitors can also explore the nearby Cocoa Beach, which is home to many world-class attractions and activities, including the iconic Ron Jon Surf Shop.
There are many museums and cultural attractions in the area as well, such as the Brevard Museum of Art and Science and the Valiant Air Command Warbird Museum.
Cruise Lines at Port Canaveral
Port Canaveral is one of the busiest Port Canaveral transport  in the world and offers a variety of cruise lines to choose from. Popular cruise lines like Disney Cruise Line, Carnival Cruise Line, Royal Caribbean International, and Norwegian Cruise Line all offer cruises departing from Port Canaveral. You don't worry about transport by Mack's ride will be there for you.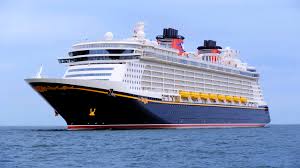 Disney Cruise Line offers cruises out of Port Canaveral, Florida, and a convenient and easily accessible port for those in the southeastern region of the United States. There are several different itineraries and ports of call available for those cruising with Disney out of Port Canaveral.
Most cruises embark from this port on Saturdays and Sundays, although there are some that may depart on Fridays and Mondays.
Departure times vary, depending on the length of the cruise, and generally range from mid-morning to early afternoon.
When booking a Disney cruise you must be aware of the exact departure time from Port Canaveral. The guests must arrive in plenty of time to begin the check-in process and board the vessel.
Some popular destinations for cruises that depart from Port Canaveral are the Caribbean Islands, Mexico, and the Bahamas.
Disney Cruise Line also offers exclusive dining experiences, such as the Royal Court Royal Tea, held in the Rotunda at Disney's Grand Floridian Resort & Spa.
Passengers can also enjoy deck parties, first-run movies, poolside activities, and live entertainment.
Disney also offers a variety of cruise lengths from three-night getaways to two-week adventures.
There is sure to be something for everyone to enjoy when cruising with Disney of Mack's Ride out of Port Canaveral.
Carnival Cruise Line of

Port Canaveral Transport
Carnival Cruise Line has become one of the most popular cruise lines for travelers.
Carnival Cruise Line provides a wide variety of options for cruises, ranging from short three-day getaways to longer trips of five to seven days.
Depending on your schedule and budget, you can choose a cruise that fits your needs.
Carnival Cruise Line also offers a variety of activities and entertainment for passengers of all ages.
Enjoy a variety of family-friendly activities such as poolside games, mini golf, an arcade, and movies.
For grown-ups, there are live performances in the theater, comedy shows, musical acts, and more.
If you prefer a more relaxed experience, try a morning departure or late evening arrival for your cruise.
Those who prefer a longer, more leisurely cruise can opt for a two-week or longer journey.
Carnival Cruise Line can also provide access to a variety of ports and
With a variety of different ports and times, Carnival Cruise Line can provide a great way to explore the world without having to fly.
From the Caribbean and the Bahamas, to the Mediterranean and Alaska, Carnival Cruise Line can provide you with a great experience that you won't soon forget.
Royal Caribbean of Port Canaveral Transport
Royal Caribbean at Port Canaveral offers a variety of cruise options with different arrival and departure times. When planning your cruise, it is important to be aware of the timing of Royal Caribbean's arrival and departure times.
It offers four, five, and seven night cruises departing from Port Canaveral.
These cruises visit the Eastern Caribbean and Western Caribbean, with stops in Jamaica, Haiti, the Dominican Republic, and the Bahamas.
Cruise ships typically arrive in the port between 8 a.m. and 9 a.m. and depart between 4 p.m. and 6 p.m., although some cruise lines may have different timing.
Passengers are typically allowed to board the ship between 11 a.m. and 1 p.m. on the day of sailing but may check in earlier or later depending on the cruise line.
Be sure to check with your cruise line for exact timing.
On the day of your return, the ship will typically arrive back in port between 8 a.m. and 9 a.m., with passengers disembarking between 9 a.m. and 11 a.m.
To ensure you have enough time for your journey home, check your cruise line's exact arrival and departure times.
The Port Canaveral is a great destination for a fun and exciting vacation. Norwegian Cruise Line takes great pride in providing guests with the perfect vacation experience.
It offers four and five day cruises to the Bahamas, with stops in Nassau, Freeport, and Great Stirrup Cay.
From the moment you step onboard until the moment you disembark, you'll enjoy non-stop entertainment, onboard activities, and captivating destinations.
The timing of Norwegian Cruise Line at Port Canaveral is no exception.
Guests can expect to board the cruise ship at 12:00 PM and disembark at 8:00 AM the following morning.
During this time, guests can take advantage of the numerous activities and attractions available onboard.
From the elaborate pool deck to the luxurious spa and fitness center, there's something for everyone.
In addition, guests can take part in a variety of onboard activities, such as game shows, karaoke, live music, and more.
There's plenty of time to explore the ports of call and make the most of the exciting shore excursions available.
With so much to do and experience, Norwegian Cruise Line ensures that guests have the best possible vacation, no matter the timing.
Description of the Port Canaveral Transportation System
The Port Canaveral is a popular cruise port that sees millions of visitors each year.  Mack's Ride Transport provides a convenient and affordable way for travelers. With professional drivers, comfortable vehicles, and competitive rates, Mack's Ride Transport is the perfect solution for those looking to get to Port Canaveral quickly and efficiently. Their vehicles are kept clean and well-maintained to ensure that passengers have a comfortable and safe experience while being transported from one place to another.
Additionally, their drivers are experienced and knowledgeable about the area so they can provide helpful tips and advice for travelers who are unfamiliar with the area. Mack's Ride commitment to providing a quality service at a reasonable price because Their services are available 24 hours a day, 7 days a week, you can count on Mack's Ride Transport to get you there. They offer a variety of services including shuttles, airport transfers, and limousine services.
Limousine service at Port Canaveral is the perfect way to travel to and from the port in style. Whether you are embarking or simply arriving at the port. The  Mack's Ride limousine service is provide the perfect way to begin and end your experience.
The drivers of  limousine services are experienced professionals, prompt and courteous. They  ensuring that traveler will arrive on time and in style.
From luxury sedans to stretch limousines, there is a limousine service to fit all needs and budgets.
The limousine services also provide additional services such as airport transfers, special event transportation, and shuttle services.
All of these services are available 24 hours a day; 7 days a week, so you can rest assured that your transportation needs are always taken care of.
When you choose Mack's Ride limousine service to travel to and from Port Canaveral, you can be sure that you will arrive in style and on time.
Executive SUVs Service of Port Canaveral Transport
Mack's Ride Executive SUVs at Port Canaveral provide customers with a reliable and luxurious ride experience.
Our team takes pride in delivering the highest level of customer service, ensuring you arrive at your destination in style and comfort.
Our executive SUVs are modern, well maintained, and comfortable, creating an ideal atmosphere for a business or leisure trip.
Our chauffeurs are knowledgeable about the local area and can provide you with the best route to your destination.
Whether you're traveling for business or pleasure, we will provide you with a safe and comfortable ride.
We  provide door-to-door service, and also picked up and dropped off at your destination without the hassle of finding parking.
Our team of dedicated customer service representatives is available 24/7 to answer any questions or concerns you may have.
We are committed to providing a superior customer experience and strive to exceed your expectations.
Let Mack's Ride Executive SUVs at Port Canaveral provide you with the highest quality of service and a comfortable ride.
Mack's Ride is the exclusive luxury air conditioned van service providing transportation from Orlando International Airport, Sanford Airport, and Port Canaveral to any destination in Central Florida.
Mack's Ride offers a variety of services to make your travel experience as convenient and comfortable as possible.
Our experienced chauffeurs are always willing to accommodate your needs.
Our professionally maintained luxury vans are equipped with air conditioning, comfortable seating, and plenty of room for
We offer private charters, and door to door service to all major hotels and attractions in Central Florida.
Mack's Ride also has special packages available for transportation to and from Port Canaveral.
Whether you're traveling for business or pleasure, Mack's Ride is the perfect choice for luxury transportation to and from Port Canaveral.
Book your next ride with us and experience the luxury and convenience that only we can provide.
Conclusion
Port Canaveral is a great place to visit for a cruise or a day trip, with its many attractions, activities, and restaurants. It is a great way to experience the culture of Florida and the beauty of the ocean. The port is well-maintained, secure, and enjoyable. There is something for everyone, from the thrill-seekers to those who just want to relax and bask in the sun. Port Canaveral is a great place to visit and makes for a perfect vacation spot. There are plethora transports available, which help you to explore the port Canaveral. If you want to enjoy the visit of port Canaveral so take journey with Mack's ride.
If you want to explore the Port Canaveral, you need a best transportation of macksride.com