An essential entry point into the Florida city of Orlando is MCO International Airport. The airport, which is centrally located in the city, welcomes millions of travelers every year from all over the world. It is one of the busiest airports in the country and provides a large number of flights to locations all over the world. MCO International Airport gives various benefits to the customers like transport service, rental car, shuttle bus, shopping, and dining too, therefore it has grown to be a popular spot for both leisure and business visitors. An overview of the airport's offerings is given in this article.
MCO International Airport
One of the busiest airports in the world, MCO International Airport provides a variety of services to accommodate passengers from all over the world. In addition to delivering excellent customer service and amenities, MCO airport offers flights to and from a variety of locations.
By providing a variety of amenities, MCO International Airport aims to make your trip as convenient and enjoyable as possible, giving visitors a sense of what to expect while visiting, the numerous services provided by MCO International Airport, such as transportation, shopping, eating, and customer service.
Services of MCO International Airport
MCO International Airport gives various benefits to the customers. It gives the following transportation to the customer.
1-Transportation Services
2-Shopping Service
3- Dining Service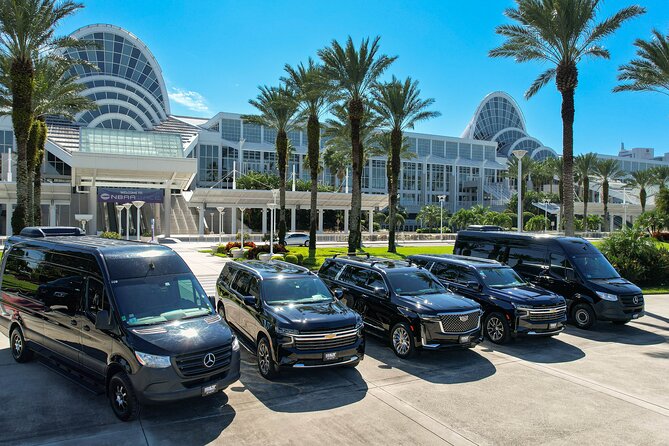 MCO Airport Transportation S

ervices
For travelers who need to go to or from the airport, MCO International Airport provides a wide range of ground transportation options.
Shuttle buses, taxis, and car-sharing services like Uber and Lyft are some of these options.
Shuttle Service:
This international airport provides easy and regular transportation to and from downtown and other local sites, making them the most affordable alternative for tourists.
Taxis service:
For individuals who want a direct conveyance to their location, MCO airport provides a simpler and more practical choice.
Private Car services:
These services of MCO airport are ideal for people who want private transport but don't want to pay for a cab.
Regardless of the kind of MCO ground transportation you select, MCO International Airport is certain to have the best solution for you.
MCO Airport Shopping Services
The pre-security retail area at MCO International Airport is a convenient place for travelers to peruse.
You can buy a variety of goods, including books, magazines, snacks, mementos, and travel necessities.
This airport has a variety of high-end products available in the retail district after security, including designer apparel, jewelry, watches, and cosmetics.
A variety of duty-free goods, including alcohol, cigarettes, and fragrances, are also available to passengers.
Convenience stores are also scattered around the airport, giving visitors access to a selection of snacks and drinks.
Passengers won't have any problem locating the ideal thing for their vacation with so many options available.
Dining Services 
There are eating options available at MOC International Airport for travelers and also including both full-service restaurants and fast food joints.
Popular fast food franchises like McDonald's and Burger King. There are a range of ethnic eateries and snack shops.
The airport has full-service restaurants and a more substantial meal.
There is food for everyone, including conventional American fare as well as Indian, Chinese, and Italian cuisine.
The airport also has a number of lounges, restaurants, and cafés . There are also quick bites or drinks.
The airport has cozy lounging places with free Wi-Fi for anyone. There is a wide range of food and beverage choices.
The MOC International Airport makes sure that everyone who flies there may find something enjoyable to do.
CONCLUSION
MCO airport across the world Based on all criteria, Orlando is the best. This airport offers business travelers conference space in addition to rental cars, shuttles, ground transportation, retail, and food options. The staff at the airport is kind and helpful to passengers. Visit the MCO International Airport to make use of these amenities.
If you are fatigued from your travel, you should use MCO International Airport in Orlando's services with macksride.com